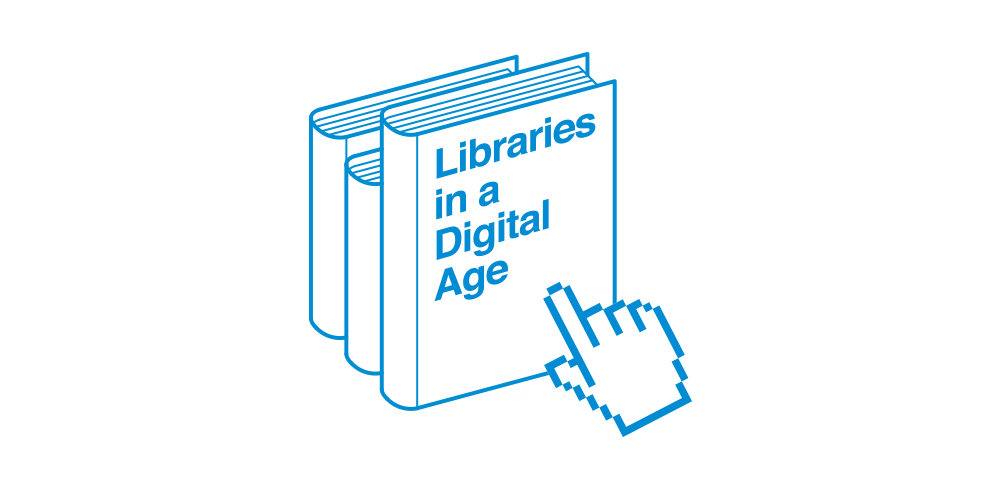 Idag är det bara en vecka kvar till kvällskonferensen Libraries in a Digital Age! Mellan 19.00 och 21.00 onsdagen den 21 Augusti kommer vi att glänta på dörren till morgondagens bibliotek, med hjälp av en rad talare på absolut högsta internationella nivå.
Utöver en lång rad talare kommer vi i samband med konferensen även att ge ut en liten trilogi, med essäer av Richard Nash, Stockholm Stadsbibliotek och Publit. Trilogin kommer att finnas tillgänglig under konferensen, både som tryckta böcker och som en ebok. Men vi kan inte låta bli att bjuda på förordet redan nu, som ett litet smakprov. Vi hoppas att det sporrar till nya tankar och idéer!
* * *
The Library is an Agent of Change: The library is often defined as a gateway, to knowledge, independent decision-making and cultural development. What is not talked about is where that gateway may actually lead. The answer is simple and straightforward. It leads to transformation; the library is, at its very heart, an agent of change. That is equally true for its patrons as it is for the institution at large.
To define the library as a set of functions will quickly make it obsolete. To instead viewing the library as an agent of change, is to acknowledge its nature of empowerment. Because the functions of the library are merely a means to an end: to open the gateway to knowledge, to make change possible.
Yesterday taught us to think of a library as a repository of literature, punched cards and hushing librarians. Tomorrow might well translate the library into a production team for digitising backlisted catalogues, as developers of digital infrastructure, or a community centre. Change is not a threat to the library – it is strengthening its case. It is mission accomplished.
The library arose when our lives went from being about scarcity to dealing with abundance. But the library is no longer alone in its mission to archive, organise, curate and educate. In the digital age, we are all in the business of abundance. As a number of the most contemporary defining companies have shown: abundance holds potential.
In regard to e-lending, this means two things: the library needs to become much more proactive in setting the requirements for new infrastructure, and ebook lending needs to be treated as a service. Interestingly enough, Sweden has come a long way in both these aspects.
The small swedish language area has opened up to otherwise unusual collaborations. Sweden has a long tradition of pooling resources from industry as well as the state, from commercial as well as non-commercial entities, for the benefit of everyone. Just like the open source-movement, the swedish model shows how seemingly disparate interests can coexist, even thrive, side by side. Based on the idea of ebooks as a service, the Swedish model seems to be well on its way to be a radical pioneer of the whole library sector.
The conference Libraries in a Digital Age is our way of trying to build upon what we already have in place, by setting the stage for a forward looking discussion that calls people and organisations to action. We have invited some of the best speakers from around the globe, to discuss the library as a place, e-lending as a service and community-driven innovation. In addition to that, we have asked two of our longtime partners to contribute to this trilogy: Richard Nash and Stockholm Public Library. Richard Nash writes about blowing shit up and the Stockholm Public Library about the necessity of listening to its users when creating a digital library, while we try to explain the Swedish model in more detail. We have all come together to provide an insight, as challenging and as comforting as it is: working with digital media is realising everything is in a continuous state of flux. The journey has just begun.