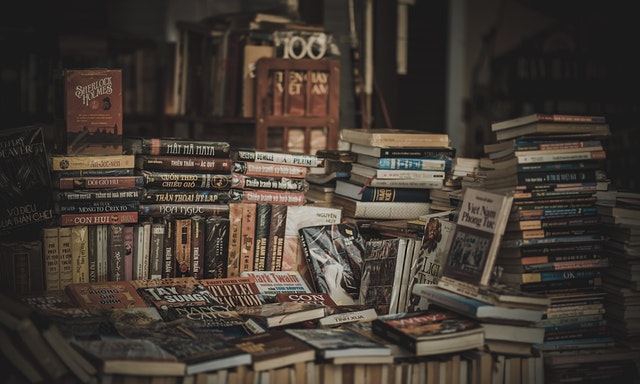 För några veckor sedan berättade vi stolt om ett pilotprojekt mellan Stockholms stadsbibliotek och Ordfront förlag, i samarbete med Publit. Det är första gången någonsin som bibliotek och förlag hjälper varandra att skapa en långsiktigt hållbar lösning för utlåning av eböcker. Vi kallar det för Dual Licensing.

Eböcker på biblioteken är ett brinnande hett ämne över hela världen. Det märks bland annat i en rad välskrivna artiklar, som exempelvis The Wrong War Over eBooks: Publishers Vs. Libraries. Nästan helt utan undantag är det dystopiska skildringar av hur förhandlingar mellan bibliotek och förlag brutit samman gång på gång.

Kanske är det därför som ryktet om samarbetsidealet bakom Dual Licensing och det spännande pilotprojektet i Stockholm snabbt spridit sig långt utanför våra egna gränser. Under hösten blev vi uppringda av såväl Society of Chief Librarians som brittiska Arts Council och häromdagen hörde våra vänner på The Literary Platform av sig och berättade att de i sin dagliga kontakt med den brittiska bokbranschen fått fler nyfikna frågor på det som börjat omnämnas som The Swedish Model. Så vi bestämde oss för att berätta mer. Läs hela artikeln, Swedes Think Different, eller ett utdrag nedan.

Låt oss använda oss av fördelarna med att leva i ett litet språk, i ett litet land, i Europas norra utkant. Låt Sverige bli en experimentverkstad, där vi tillsammans kan hjälpas åt att utveckla nya idéer för hur vi ska låna ut eböcker.

* * *

Swedes have always gone about their business in their own particular way. To quote a phrase: 'Swedes think different'. Take e-books: Swedes are usually early adopters of new technologies and formats, but, despite a small bump in the figures when Apple launched their iBookstore in Scandinavia in 2011, the market for e-books has remained small by comparison to the global market.

This seems odd given that Swedes are heavy consumers of books and geared up to the eyeballs with smartphones and tablets. The fact is that Swedes do in fact read e-books, it's just that they don't buy them. Numbers from Svensk Bokhandel (the Swedish national book trade magazine) show that six times as many e-books were distributed through the library system than through all commercial outlets combined in September this year.

So why is this? Pundits speculate that it's a consequence of the vertical integration of the Swedish book market: three big houses, each part of a group that also controls its own retail outlets. Margins from selling physical books are good, so why not postpone the migration to e-books for as long as possible? It has also been suggested that if nobody is buying e-books, Sweden is more likely to remain out of Amazon's sights, and its disruptive effect. Maybe there's some truth in this, or maybe it's just the kind of conspiratorial thinking that pundits thrive on.

An alternative explanation takes as its starting point the spirit of cross-sector co-operation that is so fundamental to the Swedish attitude towards business that it has its own moniker: Saltsjöbadsandan – "anda" means spirit, "Saltsjöbaden" is the location where the truce between the Swedish Trade Union Confederation and the Swedish Employers Association was struck in the 1930s.

In the case of e-book lending, the model that prevails in Sweden was drafted over a decade ago by representatives from the library sector and the Association of Swedish Publishers. Whilst the dominant model internationally is based on the idea of licensing 'copies' of e-books, in Sweden the library treats e-books as a 'service' with titles available concurrently to any number of patrons, for free. In Sweden you never have to wait for an e-book to become 'available' which of course means you can borrow as many as you want, simultaneously.

So, does the Swedish model point the way to an e-lending solution?


Läs hela artikeln på [The Literary Platform](http://www.theliteraryplatform.com/2012/12/swedes-think-different-a-new-model-for-e-lending/).